Propriétaire de produit / Agile Product Owner
(An English version will follow)
A propos de nous
La mission de BioTwin est d'améliorer la santé des gens.
Nous sommes une équipe entrepreneuriale ambitieuse travaillant avec des technologies avancées et innovantes du domaine de l'intelligence artificielle.
Joignez-vous à notre équipe multiculturelle (plus de 8 nationalités, plus de 6 langues), travaillant sur des projets de recherche & développement à la fine pointe de la technologie, pour développer des outils bio-informatiques de détection et prédiction personnalisés par individu.
Venez participer à créer la médecine de demain !
A propos de l'emploi
BioTwin est actuellement à la recherche d'un propriétaire de produit. Relevant du Directeur Informatique, cette personne jouera un rôle crucial à la réalisation de notre mission première qui est d'améliorer la qualité de vie des gens en tirant parti des pratiques Agile/Scrum pour développer des applications modernes.
Avoir bon jugement et raisonnement afin de trouver des solutions technologiques innovantes facilitant l'intégration des diverses demandes en un tout cohérent.
Une bonne connaissance des méthodologies Agile, de la collecte des exigences logicielles, du développement et de la livraison ainsi que le désir d'améliorer la santé des gens sont des atouts majeurs pour ce poste.
Voici plus de détails sur ses rôles et responsabilités :
Propriétaire de produit (70%)
Prendre des décisions, anticiper, identifier et prioriser les besoins et communiquer la vision.
Rédiger des récits utilisateurs, participer aux rituels Scrum, décomposer les activités, définir la feuille de route, les versions, le contenu des sprints et les indicateurs agiles.
Contribuer à un carnet de produit et travailler en étroite collaboration avec l'équipe de production/approbation afin d'évaluer les résultats en termes de qualité, de respect des critères d'acceptation et de livraison de la documentation associée.
Organiser des ateliers
Assurer la qualité du produit et la satisfaction des utilisateurs.
Analyste fonctionnel (20%)
Organiser et participer à des réunions avec les utilisateurs/clients/partenaires, afin de bien comprendre les besoins d'affaires; Traduire la vision des utilisateurs/clients/partenaires en spécifications techniques. Effectuer une analyse des écarts. Analyser, concevoir et documenter les exigences
Gestionnaire de projet (10%)
Page BreakPlanifier, organiser, contrôler et diriger un projet Agile
Gérer le registre des risques et des opportunités
Fournir un soutien aux différents intervenants qui le demandent, analyser les situations problématiques et, le cas échéant, assurer la liaison avec l'équipe.
Connaissance:
Jira/Confluence
Microsoft Office 365
Windows
Miro
HTML, UML, XML   
Requis:
Baccalauréat en informatique (ou dans une discipline connexe)
5 ans d'expérience dans la gestion de toutes les étapes du cycle de vie d'un produit
Expérience de projets utilisant la méthodologie Agile, en particulier Scrum/Kanban.
Expérience technique avec une connaissance du développement de logiciels et des technologies web.
Excellente capacité à gérer les relations avec les clients et les parties prenantes.
Une expérience dans un projet d'intelligence artificielle est un atout.
Une expérience dans le développement de logiciels de bien-être ou de soins de santé est un atout.
Capacité à synthétiser des problèmes complexes avec créativité.
Capacité à faire preuve d'esprit critique
Familiarité avec les approches de design
Posséder d'excellentes capacités de synthèse, de communication et de rédaction.
Langue: Français ou/et anglais courant
Bilingue ou avoir la volonté d'apprendre l'anglais (atout)
Compétences :
Prise de décision : Habileté à analyser l'information permettant de prendre une décision éclairée, puis à prendre une décision rapidement lorsque la situation l'exige.
Communication orale : Capacité à transmettre l'information et de vulgariser en fonction du contexte.
Communication écrite : Capacité de transmettre l'information et d'adapter ses propos en fonction des lecteurs ciblés.
Orientation : Habileté à saisir les besoins et à entreprendre les actions nécessaires pour y répondre.
Synthèse de l'information : Aptitude à aller chercher de l'information de diverses sources et à l'assembler dans un tout cohérent.
Analyse : Aptitude à déceler tous les aspects d'un problème ou d'une situation en posant les bonnes questions. Capacité d'utiliser toutes les informations disponibles permettant de comprendre une situation sous tous ses angles.
Défi et Environnement:
En tant que propriétaire de produit, vous prendrez en charge la définition, la documentation, la hiérarchisation et la vérification des composants logiciels. Un analyste comprend les défis des utilisateurs et des parties prenantes et doit comprendre la vision technologique de l'entreprise afin de prendre la bonne décision dans la construction du système.
Travailler dans un environnement au rythme rapide sur des problèmes complexes dans une entreprise en pleine croissance.
Travailler avec des équipements de laboratoire de pointe, en collaboration avec des chimistes et des biologistes.
Avantages de votre futur environnement de travail
Environnement Startup stimulant et innovateur
Le sentiment d'avoir un réel impact dans la vie des gens en contribuant à l'amélioration de la médecine personnalisée
Un milieu humain et flexible où la conciliation travail et vie professionnelle est priorisée
Rémunération hautement compétitive qui met en valeur l'expérience académique ainsi que l'expérience en entreprise
Participation au programme d'option d'actionnariat significatif
Couvertures d'assurances santé pour les employés et leur famille payées à 50% par l'employeur
Régime d'épargne-retraite participatif
Un minimum de 3 semaines de congés rémunérés par année
Biotwin rémunère les journées additionnelles aux jours fériés entre Noël et le jour de l'an
5 jours additionnels de congés personnels et/ou maladies rémunérées si non-utilisées
Événements sociaux réguliers pour les membres de l'équipe et leur famille
Accès direct par les transports publics, voiture et vélo (stationnement gratuit)
Formations et développement des compétences en continue
Program Optimal de support psychologique des employés
----------------------------------------------------------------------------------------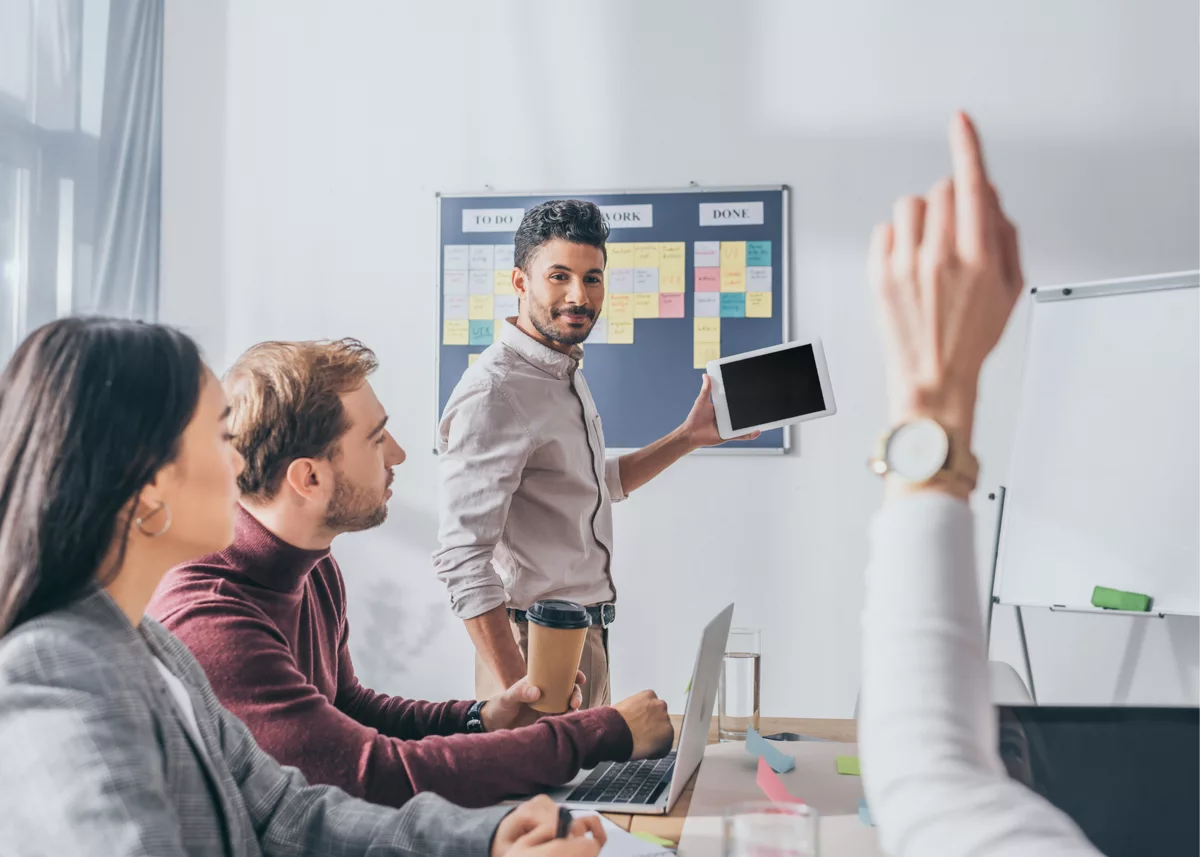 About us
BioTwin's mission is to improve health and save lives.
We are an ambitious entrepreneurial team working with advanced and innovative technologies in the field of artificial intelligence.
Join our multicultural team (8+ nationalities, 6+ languages), working on research and development at the cutting edge of technology, to develop bioinformatics tools for detections and predictions in the field of personalized wellness and healthcare.
Come and participate in creating the medicine of tomorrow!
About the job
BioTwin is currently seeking a Product Owner. Reporting to the Software Director, this person will have a crucial role in achieving our primary mission of improving the quality of life of people by harnessing the Agile/Scrum practices to develop modern application.
A good judgment and reasoning in finding innovative technological solutions and facilitate the integration of the various demands into a coherent whole.
A good knowledge of Agile methodologies, software requirements gathering, development and delivery as well as the desire to improve people's health are major assets for this position.
Here are more details of its roles and responsibilities:
Product Owner (70%)
Make decisions, anticipate, identify and prioritize business requirements and communicate vision.
Write user stories, participate in Scrum rituals, break down activities, define roadmap, version, sprint content and agile indicators
Provide input to a product backlog and work closely with the production / approval team to assess the results in terms of quality, compliance with acceptance criteria and delivery of associated documentation
Organize workshops
Ensure product quality and user satisfaction.
Functional analyst (20%)
Organize and participate in meetings with users/customers/partners, in order to fully understand business needs;
Translate users/customers/partners vision into technical specifications.
Perform gap analysis.
Analyze, design, and document requirements
Project Management (10%)
Plan, Organize, Control and Lead Agile project
Manage risk and opportunity register
Provide support to the various stakeholders who require it, analyze problematic situations and, if applicable, liaise with team.Page Break
Knowledge:
Jira/Confluence
Microsoft Office 365
Windows
Miro
HTML, UML, XML   
Requirements:
Bachelor's degree in computer science (or related discipline)
5 years of experiences managing all stages of the product life cycle
Project experience using Agile methodology specifically Scrum/Kanban
Technical background with knowledge of software development and web technologies
Excellent ability to manage customer/stakeholder relations
Experience in Artificial Intelligence project is an asset
Experience in wellness or healthcare software development is an asset
Ability to synthesize complex problem with creativity
Ability to use critical thinking
Familiar with design thinking approaches
Possess excellent synthesis, communication and writing skills
Language: French and/or fluent English
Bilingual or willing to learn french (asset)
Skills
Decision Making: Ability to analyze information to make an informed decision and then make a decision quickly when the situation requires it.
Oral Communication: Ability to convey information and to adapt to the context.
Written Communication: Ability to convey information and adapt to the target audience.
Orientation: Ability to grasp needs and take the necessary actions to meet them.
Synthesis of information: Ability to retrieve information from various sources and assemble it into a coherent whole.
Analysis: Ability to identify all aspects of a problem or situation by asking the right questions. Ability to use all available information to understand a situation from all angles.
Challenges and environment:
As a Product Owner, you will take charge of defining, documenting, prioritizing and verifying software components. An Analyst understand the challenges of users and stakeholders and must understand the technological vision of the company in order to make the right decision in the construction of the system.
Working in a fast-paced environment on complex problems in a fast-growing company.
Working with state-of-the-art yet still experimental laboratory equipment in collaboration with chemists and biologists.
Our company offer Benefits
A human and flexible environment where work/life balance is a priority
The feeling of making a real impact in people's lives by contributing to the improvement of personalized medicine
A highly competitive compensation package that emphasizes academic and business experience
Participation in a significant stock option program
Health insurance package for employees and their families, paid 50% by the employer
Participatory retirement savings plan
A minimum of 3 weeks paid vacation per year
5 additional days of personal leave and/or paid sick leave if not used
Regular social events for team members and their families
Stimulating work environment
Direct access by public transportation, car and bicycle (free parking)
Ongoing training and skills development
Department

Bio-informatic

Locations

Biotwin
Related jobs
About BioTwin
BioTwin harnesses AI, biomarkers and biometrics to create a virtual human copy. These digital twins allow early detection & prediction of diseases and innumerable simulations. Through a "toolbox" ecosystem, this technology is revolutionizing the wellness & healthcare fields by making personalized & preventive medicine a reality.
Already working at BioTwin?
Let's recruit together and find your next colleague.